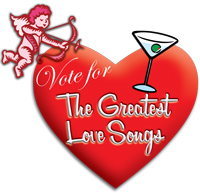 VOTE FOR YOUR FAVORITE! Click here to vote in our annual Love Songs Poll.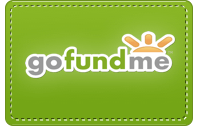 Keep the Music Playing
We're going for broke. We've been working hard for the last ten years to keep the music playing for YOU. We did the GoFundMe campaign last Summer to address, or at least put a dent in past royalties owed. But with TuneIn and Radio Loyalty gone until we get that all straightened out, our revenue is reduced and our expenses stay the same. So while we work out the royalty issue and institute a plan to take advantage of grants, underwriting and other sustaining revenue opportunities, we're embarking on our Go For Broke campaign to Keep the Music Playing. It's a chance to participate in our survival if you didn't in the last campaign and a chance for anyone and everyone to give yourself the gift of music during this season of giving. So many people have told us that during this divisive time, our music is the one thing people can agree on, the one thing that provides an oasis from all the hate and anger going around. With your click and donation at https://gofundme.com/keep-the-music-playing … that will continue.
Our Listen Links have been temporarily disabled.  Please see our Facebook page for more, or contact us for more information by clicking here. We will also be communicating with you via email, please join our newsletter list on the right of this page to opt in to receive email updates from us.
SAVE INTERNET RADIO – SAVE MARTINI IN THE MORNING
Click here to sign the petition to save Internet radio stations like Martini in the Morning!  Thousands of internet radio stations have gone off the air because of the expiration of the Small Webcasters Act and now ALL internet radio stations in the US are in peril.  Please take a moment to sign the petition to US Congress (we need 10,000 signatures) and read more about our impending peril in the text of the petition.  THANK YOU! 
Welcome to Martini in the Morning. The Greatest Songs Ever Written performed by fabulous artists, online around the clock and around the world … from Frank Sinatra to Michael Buble … from Ella Fitzgerald to Diana Krall … from Bobby Darin to Steve Tyrell … Dean Martin, Renee Olstead, Billie Holiday and so many more … it's Contemporary Cool … it's Classic Cool … For over 8 years, MartiniInTheMorning.com has been the online home of the coolest, swingin'est, most romantic songs on the radio …. and the people who love those songs.