Welcome to Martini in the Morning and the Greatest Songs Ever Written performed by fabulous artists, online around the clock and around the world … from Frank Sinatra to Michael Buble … from Ella Fitzgerald to Diana Krall … from Bobby Darin to Steve Tyrell … Dean Martin, Renee Olstead, Billie Holiday and so many more … it's Contemporary Cool … it's Classic Cool … For over 11 years, MartiniInTheMorning.com has been the online home of the coolest, swingin'est, most romantic songs on the radio …. and the people who love those songs.
 Click on the "Subscribe Now" button to sign up.
Once you have subscribed,
click on the "Login & Listen" button to tune in!
For more information about how to listen with your specific device, click here.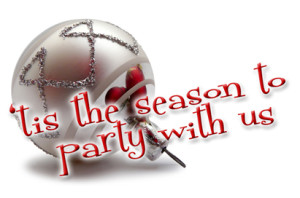 Time for our annual Holiday Music Poll!  Vote for your holiday favorites and listen for the Top 100 Holiday Songs countdown Thanksgiving Weekend! 
MartiniInTheMorning.com is co-hosting an event on December 8th in Long Beach with CalJAS, The California Jazz Arts Society. It's an intimate "House Concert," featuring Black Market Reverie. The $25 ticket includes the show, wine and soft drinks, and light snacks. There's an optional "Airbnb Experience," with a fun after party that includes an open mic night of sorts for the singers in the crowd, and those who don't want to rush home, the venue is a beautiful Airbnb home and those who'd like can stay over, with a healthy, tasty brunch the next morning.

For the Concert Only, click here for more information and to buy tickets.

For the Airbnb Experience, click here for more information and to buy tickets. 
Click here to tell us…
What Martini in the Morning Means to You!