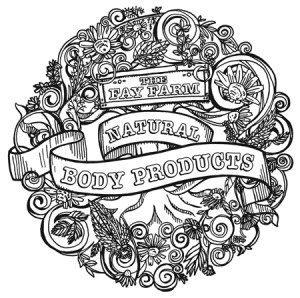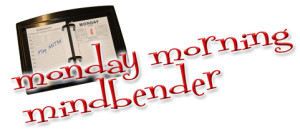 Consider this our weekly "public service" to help get your brain in gear for a new work week.  Check here each week for a newly posted Mindbender.  We'll select a winner from all correct entries emailed by 6:00 PM Pacific time on Monday's to win a prize from The Fay Farm.  Thanks to The Fay Farm for sponsoring the Monday Morning MindBender.  Click the logo above to go to The Fay Farm website, and enjoy some all natural body products.
This Week's MindBender:
Question:
What name did Frank Sinatra and friends Sammy, Dean, Peter and Joey use for their group?
Answer:
?
COMPLETE THE FORM BELOW TO ENTER. A winner will be selected from all correct answers received by 6:00 PM PT today to win a prize from The Fay Farm. Good Luck!!
Last Week's Mind Bender:
Question:
I brighten your day but live in the shade.
What am I?
Answer:
a Light bulb in a lamp
We apologize that there was no winner last week due to technical issues. Listen for a new MindBender again Monday March 19th around 8:30 AM PT. Good Luck!!
NOTE:  Answers to MMM can be indeed fact, OR of widely accepted Urban Folklore.  Hey, we don't have a research department, so we do the best we can.
To Enter complete the form below: